Hey, I'm not really back, yet. I just wanted to post this up since I'm not gonna be home for a few days.
HAPPY BIRTHDAY

faroredono & (a little early)

sapah_fu!♥♥
If either of you want anything like some icons or a header, send the word! I'll have them done by the time I get back!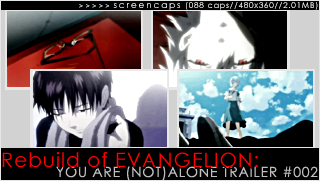 C'mon, KAWORU WAS IN IT *o*~
( Download Info and Previews Under the Cut )
Crossposted to

animescreencaps
&

ngevangelion